Rainbow color shimmer wall panel for interior and exterior decoration
WEIMODECOR constantly innovating, giving more choice for our clients.
The sparkle rainbow color makes the backdrops and events absolutely beautiful and more easy to catch eyes.
The rainbow shinning sequin wall attracts more people to come to take the photo. It is really an amazing selfie wall.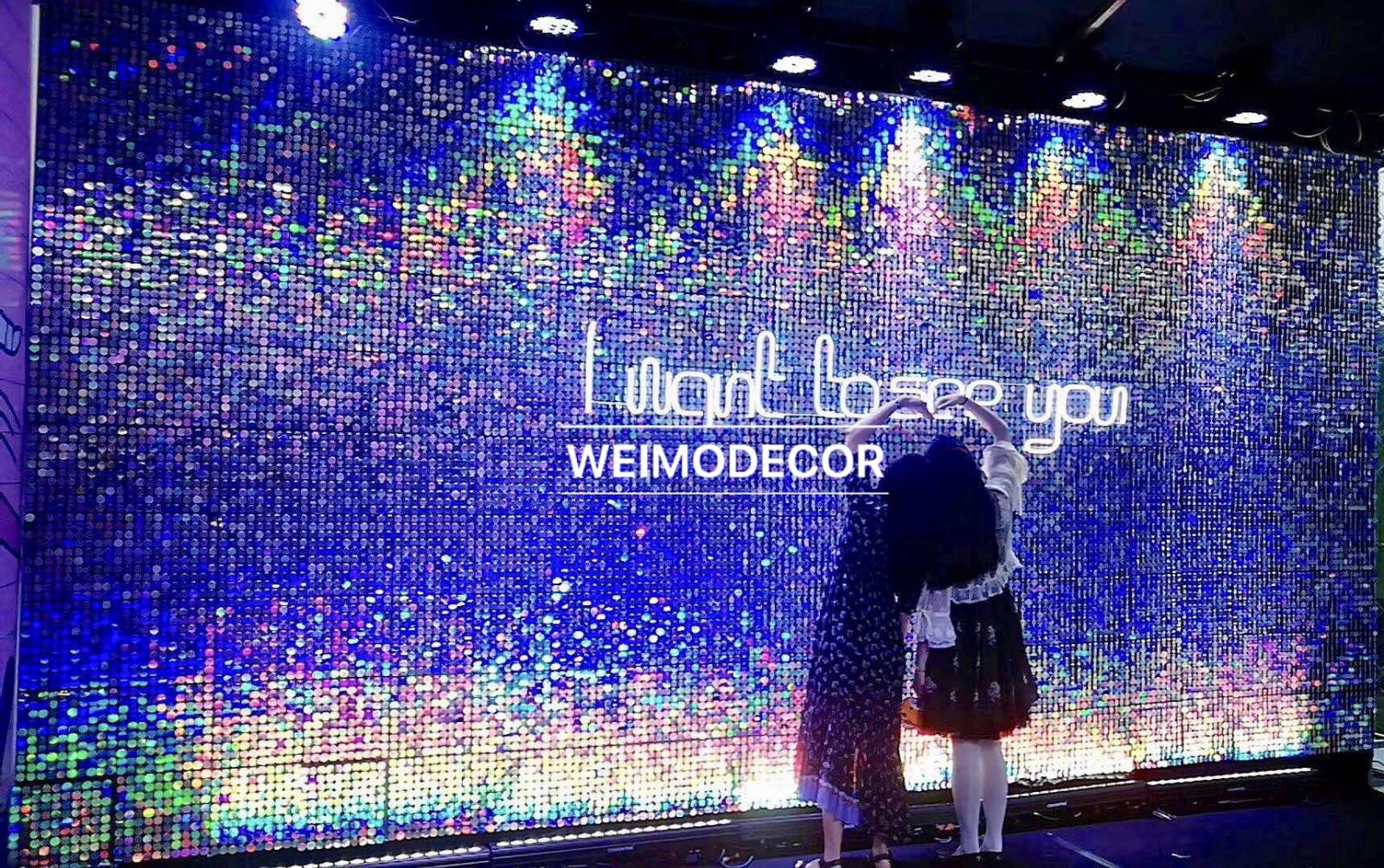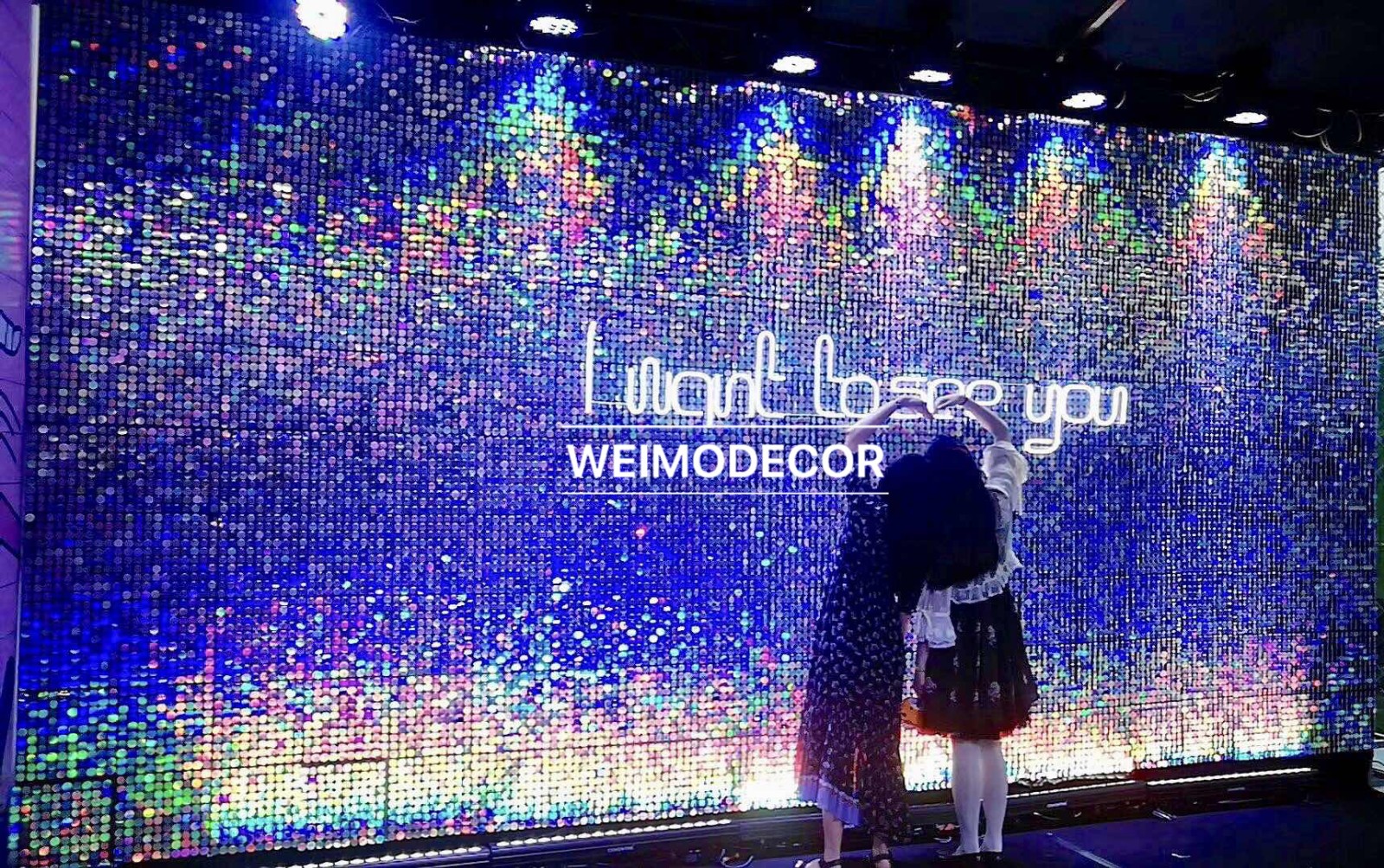 If you are looking for a special idea for your event and backdrops, please contact us immediately to get more solutions.