Shimmer walls' most popular color choices
Shimmer sequin wall backdrops are getting more and more popular currently. The shimmer grid panels from WEIMODECOR have been sold to a lot of countries and helped many clients create their own fabulous scenes for their event displays, such as weddings, parties, baby showers, and photo backdrops. Besides these small and medium-sized events, the shimmer wall panels also have been used by some famous brands.
The shimmer grid panels are lightweight and easy to install. There are 8 joints on each panel so that they can connect to each other, the panels are also able to take apart from each other easily. In this way, the grid panels can be reused several times. For a free-standing backdrop, the panels can be mounted on a stand. But the panels also can be screwed into a wall or backing board if you want a permanent long time decoration.
According to our experience, we have summarized some of the best selling colors for shimmer sequin walls, and some pictures of the finished products shared by our clients.
All these pictures just for your reference, we believe that every client is able to create their own unique shiny shimmer wall backdrop. We will try our best to help you. Welcome to contact for more details.
Attn: Sophie
Email: Sophie@weimodecor.com
Whatsapp: +8615968994919
Light gold diamond squares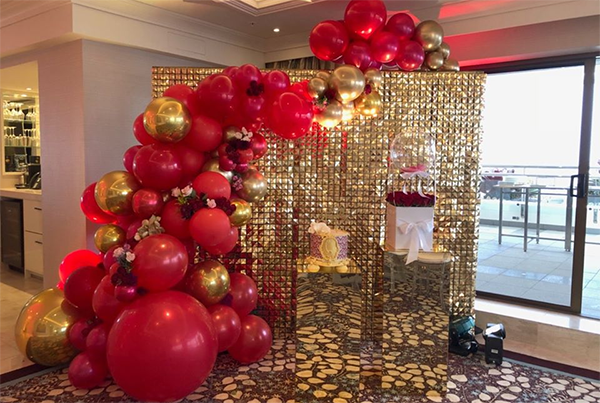 Luxe-108 light gold square shape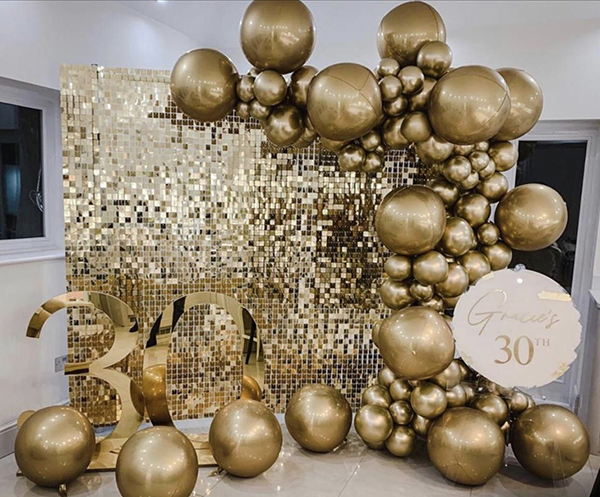 Luxe-107 yellow gold square shape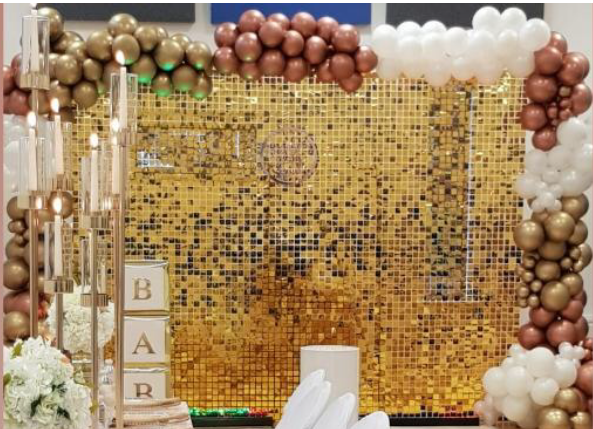 Luxe-127 silver square shape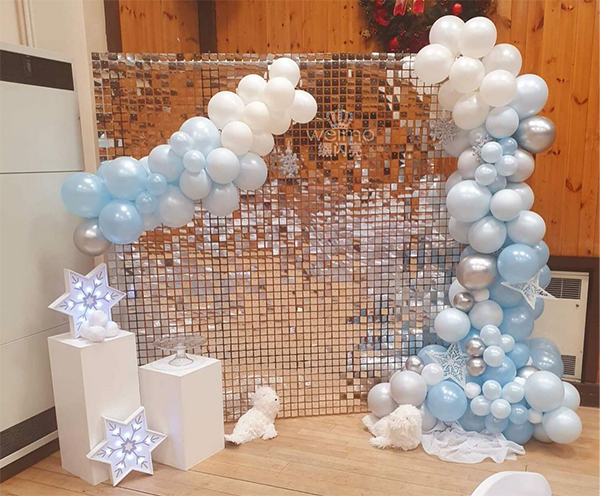 Luxe-137 Chameleon Pink square shape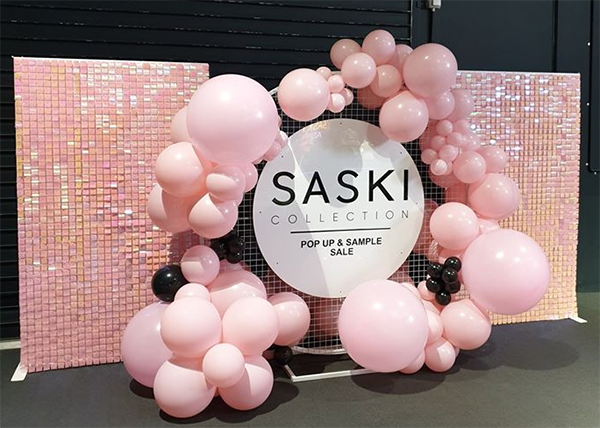 Luxe-607 Mermaid color Square shape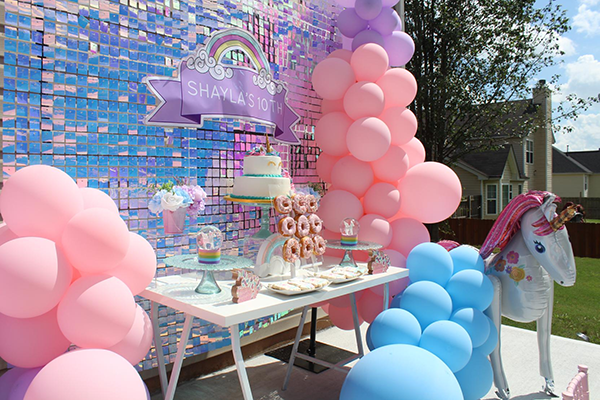 Diamond silver square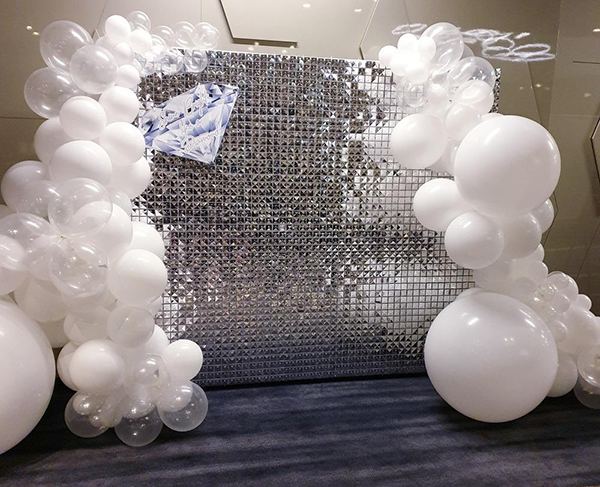 Luxe-131 laser silver